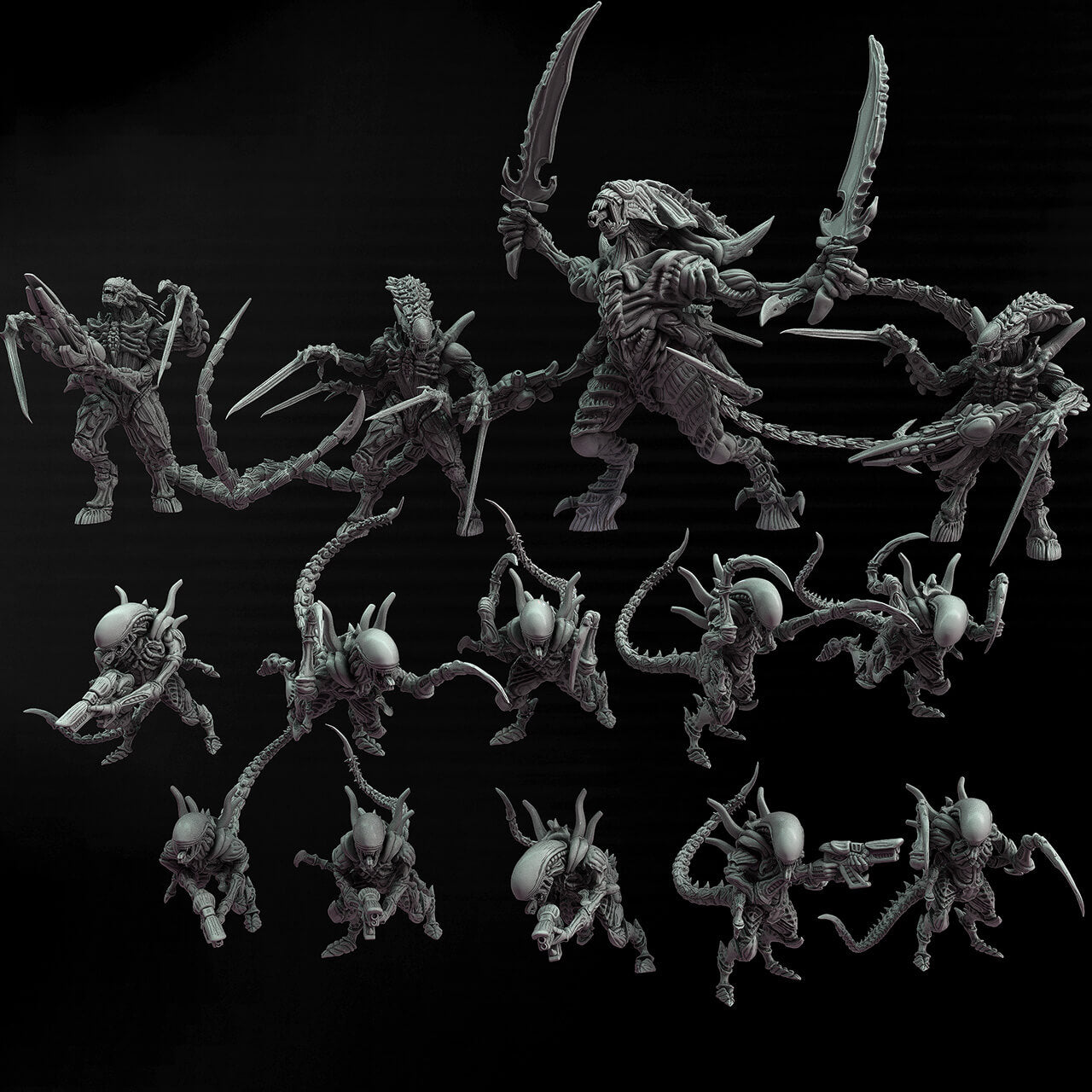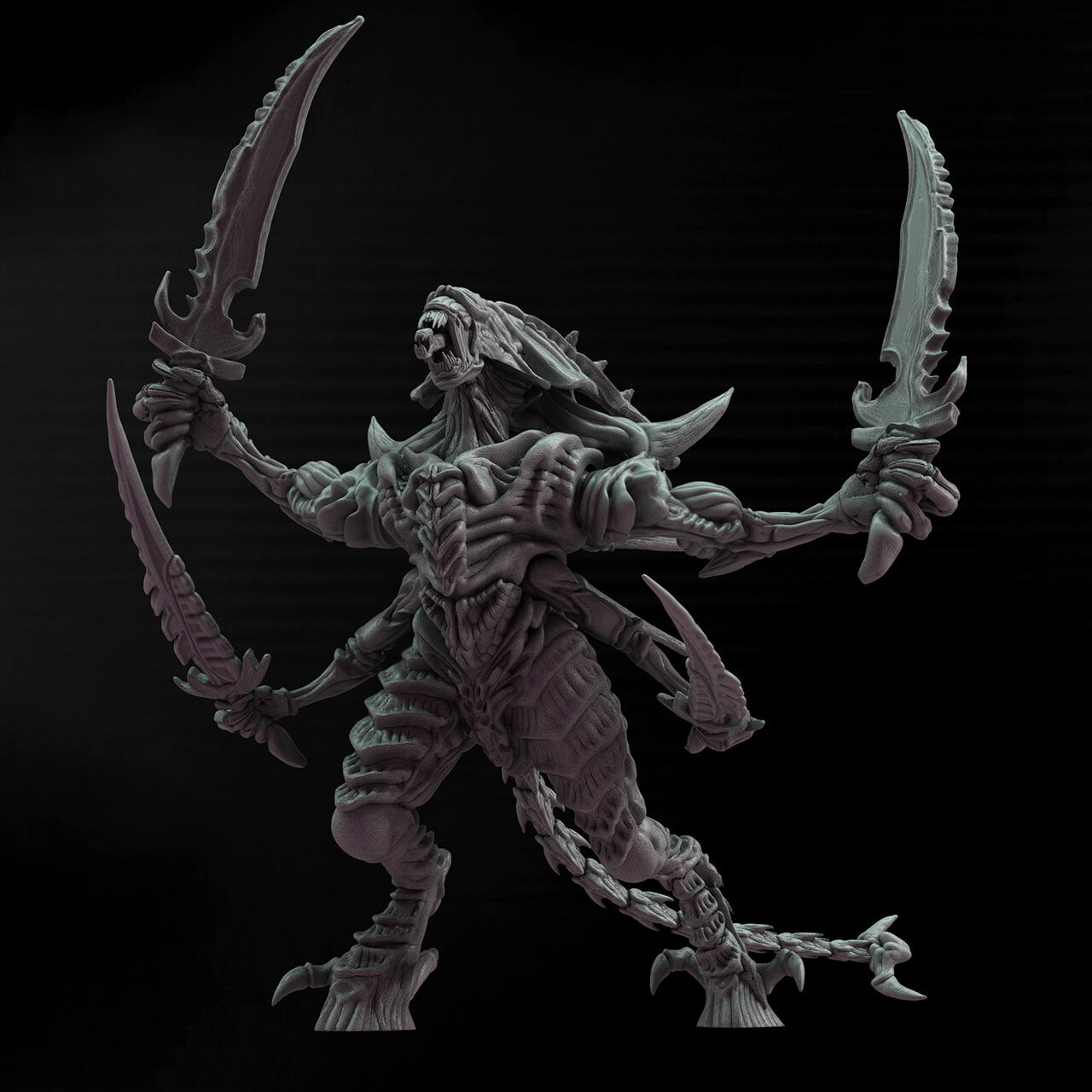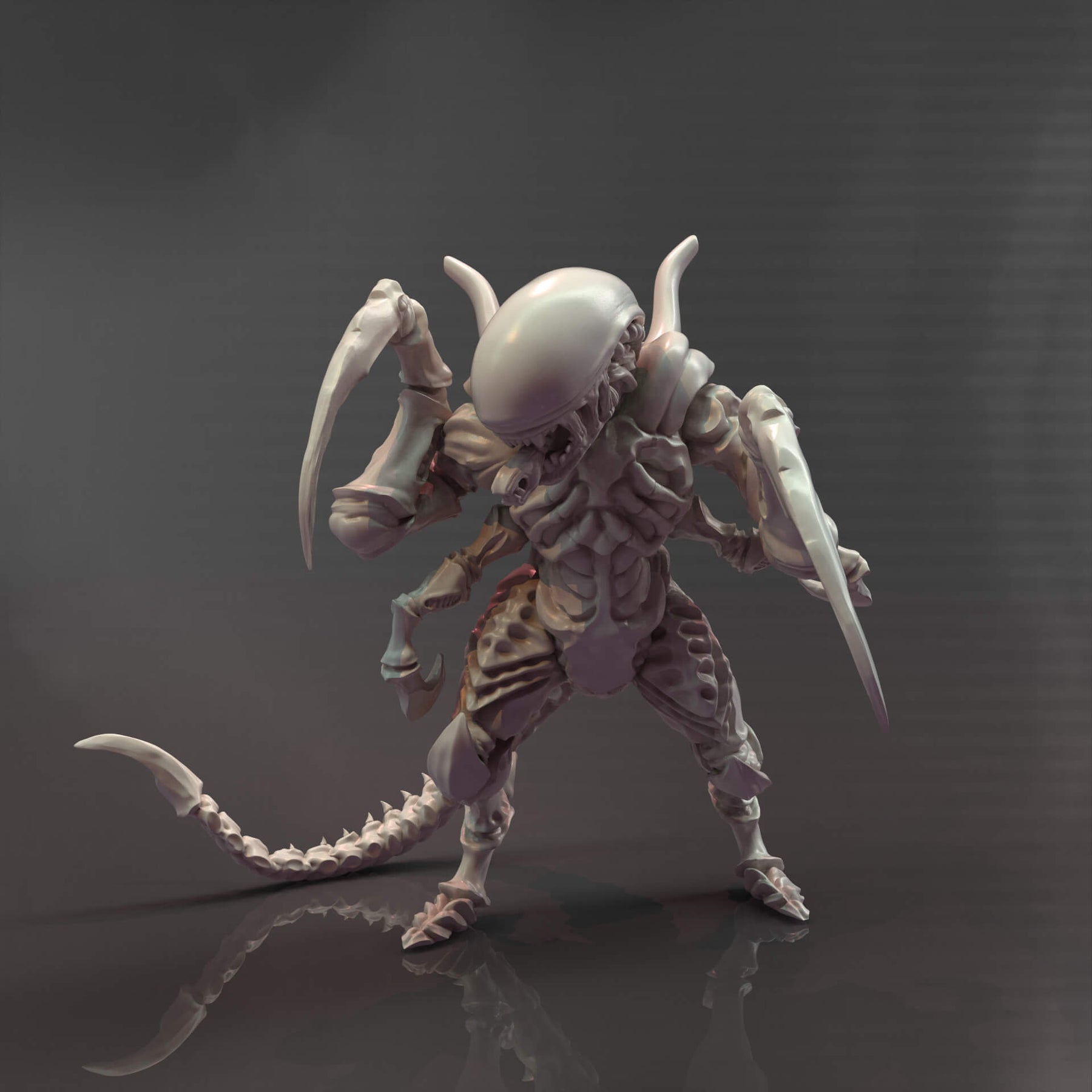 Xenonid Battle Box (14 models)
The entire force of Xenonids! Including 10 Xenonid Raptors, 3 Xenonid Warriors and 1 Xenonid Tyrant Queen. All models come with their respective weapon variants.
Comes with 10x28mm Plastic bases, 3x40mm Plastic bases and 1x60mm PE Plastic Base
Disclaimer:
- The above painted images are a representation of what your miniature can end up like.
- All miniatures are washed, cured and quality checked prior to shipping. Miniatures are shipped attached to their supports in order to assist during transit to minimise breakages and damage occurring to the parts.
- All miniatures sold are unpainted and unassembled. Some models will come with separated parts at our discretion.
- Our supports are rigorously tested to be easily removed even after curing, although some of the more detailed models may be more difficult to remove. For these parts and for more smaller, fragile parts it is recommended to soak them in warm soapy water for 3-5 minutes before removal.
- Should any parts be damaged during transit/support removal or any parts appear to be defective, please email us at support@majorminis.com.au
User submitted painted minis:
Gimme
Love alien(s) franchise and recently got into 40k.