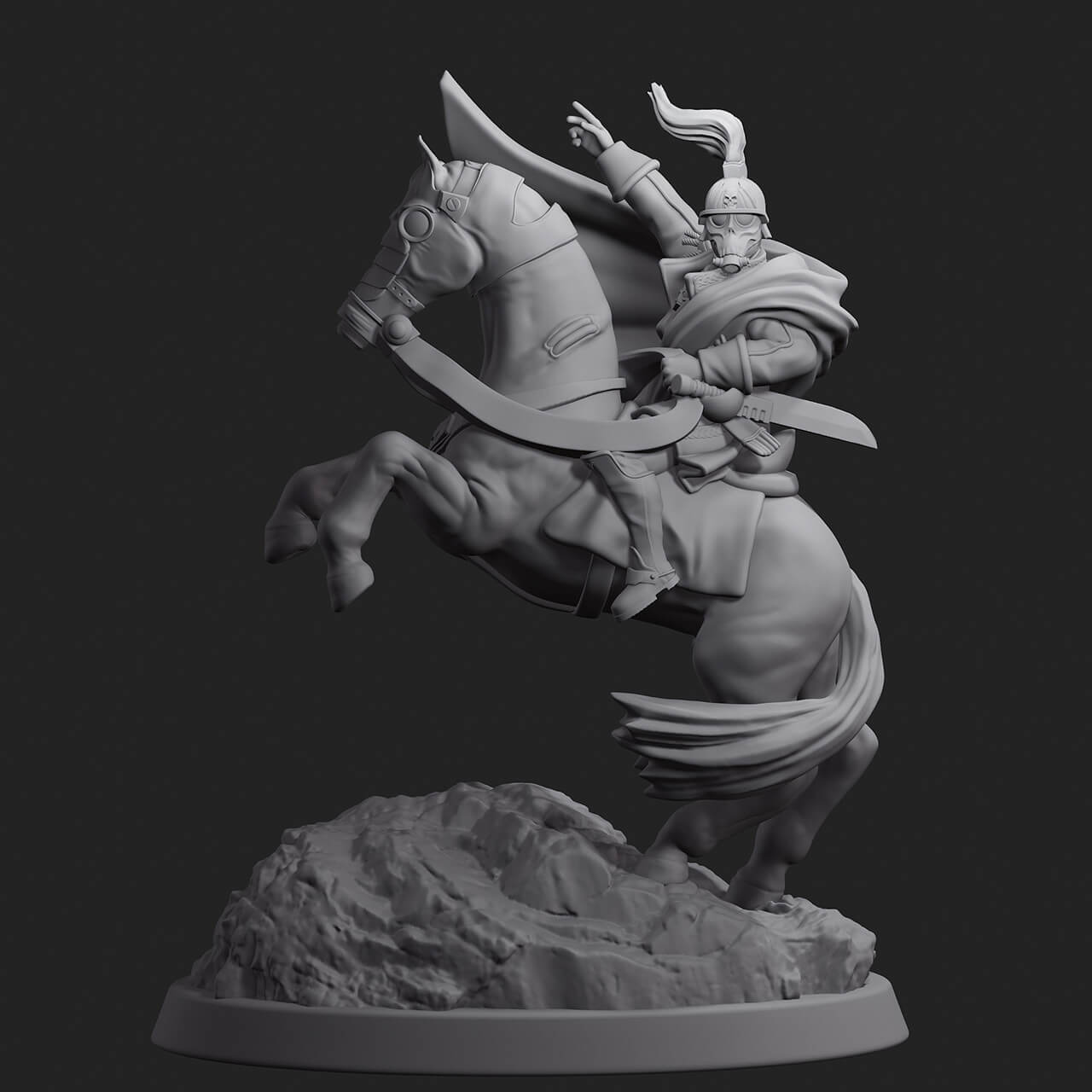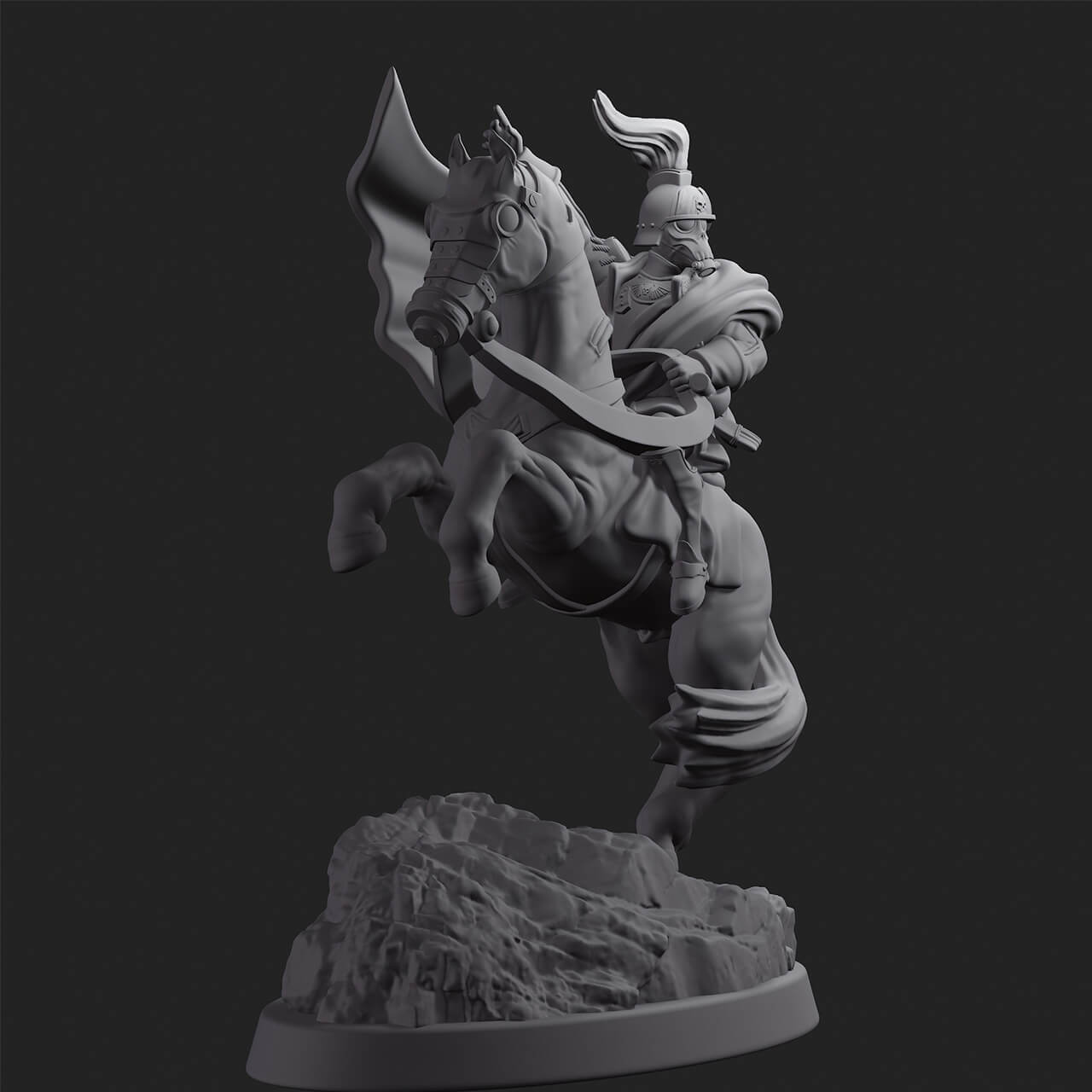 Napoleonic Warlord of Death
Inspired by the classic artwork of Napoleon, we have the Warlord of Death. A leader amongst his legendary armies, this horseman has no fear!
Comes with a custom base (pictured in render)
Disclaimer:
- The above painted images are a representation of what your miniature can end up like.
- All miniatures are washed, cured and quality checked prior to shipping. Miniatures are shipped attached to their supports in order to assist during transit to minimise breakages and damage occurring to the parts.
- All miniatures sold are unpainted and unassembled. Some models will come with separated parts at our discretion.
- Our supports are rigorously tested to be easily removed even after curing, although some of the more detailed models may be more difficult to remove. For these parts and for more smaller, fragile parts it is recommended to soak them in warm soapy water for 3-5 minutes before removal.
- Should any parts be damaged during transit/support removal or any parts appear to be defective, please email us at support@majorminis.com.au
User submitted painted minis:
Great Lord Horsey Boy Proxy
Great pose and the details are amazing.
Worth It
Came small but not too small, might be hard to paint for first timers but not too bad. Comes assembled with stuff around the edges to protect it so use pliers. Otherwise pretty sick.
Fur Das Krieg
Fur Das Emperor
Fur Das Imperium