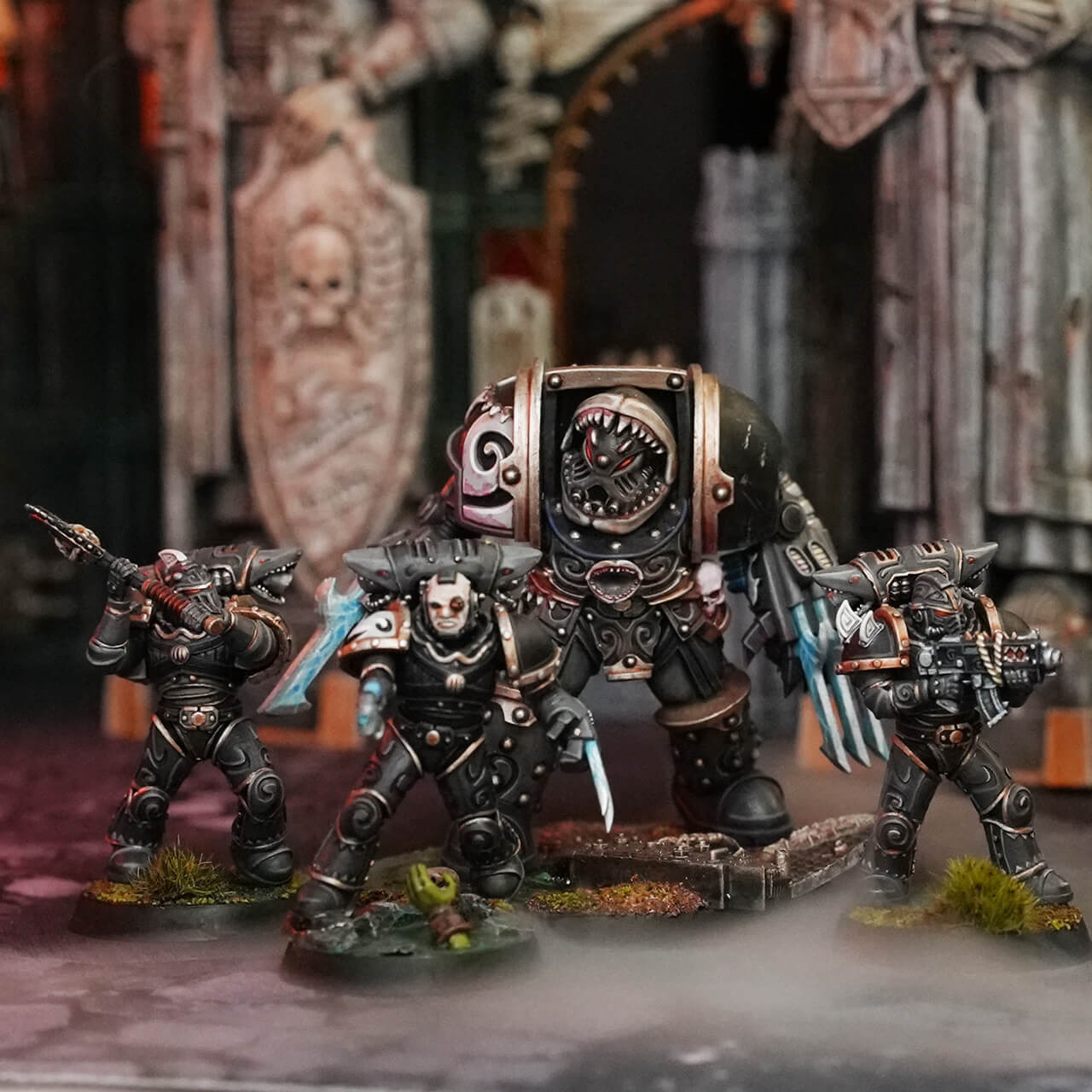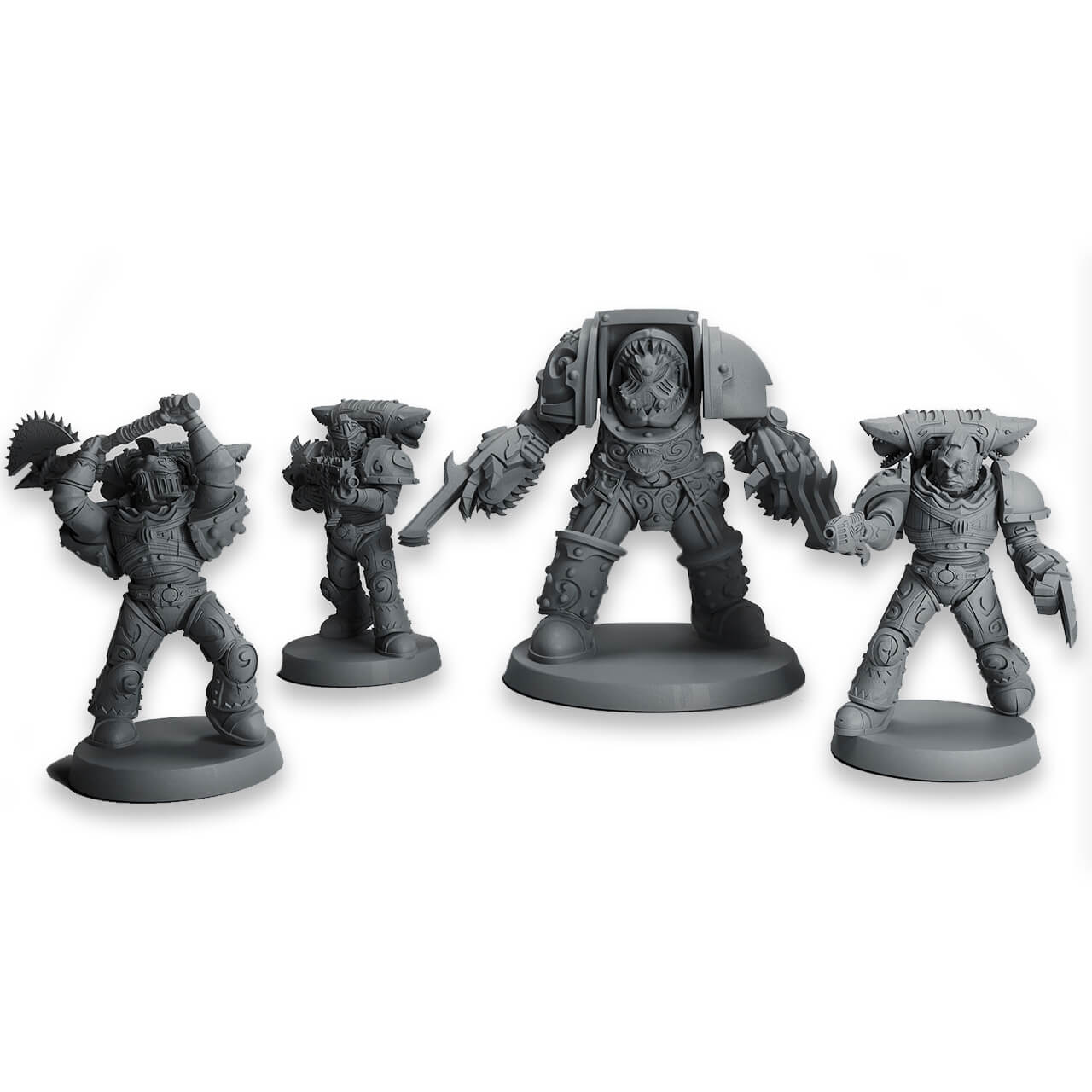 Galactic Shark Battle Box (4 Minis)
This pack includes 4 minis,

- Galactic Shark Axe Marine
- Galactic Shark Ranged Firepower Marine
- Galactic Shark Pistol and Claw marine
- Shark Daddy

by purchasing this pack over each mini individually you are saving 20% off. You are also saving on shipping as this will be shipped as one unit.

All parts in the Galactic Shark Marines are interchangeable, allowing for a lot of diversity when putting together your team.
Comes with 3 x 32mm PE Plastic Bases and 1x40mm PE Plastic base
Disclaimer:
- The above painted images are a representation of what your miniature can end up like.
- All miniatures are washed, cured and quality checked prior to shipping. Miniatures are shipped attached to their supports in order to assist during transit to minimise breakages and damage occurring to the parts.
- All miniatures sold are unpainted and unassembled. Some models will come with separated parts at our discretion.
- Our supports are rigorously tested to be easily removed even after curing, although some of the more detailed models may be more difficult to remove. For these parts and for more smaller, fragile parts it is recommended to soak them in warm soapy water for 3-5 minutes before removal.
- Should any parts be damaged during transit/support removal or any parts appear to be defective, please email us at support@majorminis.com.au
User submitted painted minis:
Everything was great except for one missing base.
Shark daddy is absolutely massive and will absolutely be tearing up the battlefield with his boys
Shark Boyz
This is a really good bundle to go for if you like the shark space Marines or if your looking to expand your space marine collection with something more unique. Overall the print quality was good and it was fun putting them together especially shark daddy. Then as for painting the whole squad it was fairly easy if your used to painting space marines already. Just one word of advice is be gentle when removing the supports on the smaller parts. Since those supports can hold out well enough that it can break the smaller parts.